Plume 4.0 (formerly known as Hungry Luma and Vileplume ) is a Level Palace user.
Rating Scale
| Percent | Rating words |
| --- | --- |
| 1-10 | Spam |
| 11-20 | Baddest |
| 21-30 | Badder |
| 31-40 | Bad |
| 41-50 | Almost neither good or bad |
| 51-60 | Not good or bad |
| 61-70 | Almost Okay |
| 71-80 | Okay |
| 81-90 | Silver |
| 91-99 | Gold |
| 100 | Platinum |
The origins of the?
One time Plume 4.0 wanted his review to showing the flaws more deep down, with points and to help people. So he started doing that officially in his reviews.
S: 100-99
A: 98-90
B: 89-80
C: 79-70
D: 69-60
E: 59-1
E is currently the worst rank.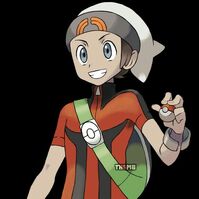 Levels
Plume 57 levels:
Plume's 5 Highest Rated Levels:
Crescent Plume Village
Plume's Challenge World the Return
Robotic Mushroom Kingdom Chapter ??? The Flood
Robotic Mushroom Kingdom Chapter 7 Halo PT 2
The Snowy Adventure
Trivia
Plume 4.0 is 15 years old.
He has one brother, who also has an LP account (but isn't very active on it).
Favorite Games series: Pokemon, Mario, Sonic, Kirby, Halo, Rayman, Super Smash Bros, and many more.
Popthatcorn14's website brought Plume to Level Palace.
Plume also have rivals in Level Palace
He is Rank 9 on LP. Before he got banned, he was 10th on the XP leaderboard. He is now 20th, because he has since been passed by Nitrogamer and many others.
Why and How he got banned
In Early 2018 (quarter 1 or Q1 of the year 2018, encompassing the months January, February and March), he Was spamming the Level Palace discord server more than one time. On January 19, he confided the fact that he had raided/spammed the discord server to known member and staff of the discord server Tristaph. He parted ways LP on January 21 because he claimed that he was ashamed of his actions, but for some reason, his raiding antics did not come to an end, and he kept raiding (With many alts and call clams to help him). On Febuary 21, 2018, Plume was permanently banned from Level Palace by moderator at the time Blueyoshi0014. He raided the LP discord server a few more times after that, but then put a stop to it a month later. It is currently unknown if he will raid/spam again.
Community content is available under
CC-BY-SA
unless otherwise noted.