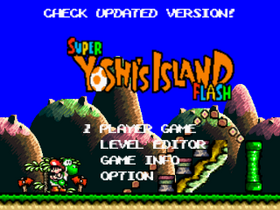 William (fka Popthatcorn14) is an inactive and Trusted User of Level Palace. He is famous for several level series, including Mario in the USA and 7 Days in Russia, as well as his current ongoing series, Mario in Europe.
History
Membership on Pouetpu-Games
William was the youngest moderator in Pouetpu-Games and the only moderator who got banned unfairly during the genocide executed by Pouetpu in 2016 spring.
He was also the only moderator who created some hacks since 2013.
Membership on Level Palace
William was formely an admin in Level Palace but got demoted because Brendan didn't need admins anymore. Later, in 2017 summer, he was promoted to Trusted User again. However, in 12th December 2017, he became officially inactive for unknown reasons. In May 2018, after his username change (see below), he became more active. He got banned off of LP early 2019 for raiding, a measure to make him not cause any trouble.
SMF Hacking
William was one of the first people to create full fledged Super Mario Flash hacks, Super Pop Flash being his first.
List of hacks
Level Making Style
William's levels vary, each adopting the style that suits it best.
Levels to check out
Username Change
In May 2018, he changed his username from PopThatCorn14 to WIlliam. He will be missed.
Community content is available under
CC-BY-SA
unless otherwise noted.